About Us
Colombia Corporate Investigators, is a leading investigation and risk protection group that aims to provide high quality services all across the globe in support of its clients. more about us
Our Services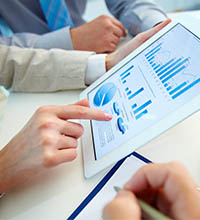 About Colombia Corporate Investigators
Our team of Colombia corporate investigators is headed by Nataly Pedraza Guerrero, currently serving as a Director of the investigations agency Company Security. She has expertise in Research and Prevention of Fraud, Colombia corporate investigation services. She also has technical experience in the field of telecommunications industry fraud and technological subscriber. Gradually she learnt to operate in finance sector like credit analyst and debt recovery. She is trained by high level officials to investigate insurance claim matters from its roots and has gained expertise in identification & analysis of fake documents, accidental vehicles analysis, establishing the circumstances of incident. We encourage our clients to use corporate risk investigation services in Colombia to reduce the risk they might face in the near future from their competitors.

Colombia corporate investigation services offers a wide range of investigative and intelligence services in Colombia such as; Corporate Fraud investigations, Business/Market Intelligence, Corporate Due Diligence, International Background Verifications, Fraud Claim Investigations, IP Right investigations and Enforcement, etc. in all parts of Colombia and worldwide. Our corporate investigative services in Colombia are highly competitive and follow well-organized ways to defend the clients' businesses in Bogota or any other region of Colombia. We have 115+ partners/associates across the globe, who are well experienced and qualified to conduct corporate intelligence investigations in Colombia. We maintain good relations with our partners & associates, so that we are always available to serve our clients better, in every possible way.

Private investigators in Colombia are the first choice of businesses; individuals etc. in Colombia as we are the best economical way of eliminating the risk in Colombia. We also cover our clients from the risk of leakage of highly confidential information and internal disputes of the organization. Our investigators in Colombia are well experienced and can handle any kind of investigation matters with ease. Colombia corporate investigation and Corporate Intelligence investigations in Colombia is what we do best and has the best team present locally to assist you.

The profile of Nataly Pedraza Guerrero, is a proof of her success and what she has achieved in such short period with her abilities and dedication. Her experience in the field of corporate investigation and protection services in Colombia helped her make so far in this industry. She also have capabilities of providing best quality corporate risk investigation services in Colombia and every other region including Bogota, Cali, Medellin, Barranquilla, Cartagena, Cucuta, Bucaramanga, Pereira, SantaMarta, Ibague, Bello, Pasto, Manizales, Neiva, Soledad etc. We are a one stop solution for all your problems.

If you have any doubts regarding, how to contact corporate investigator in Colombia, or how to acquire due diligence investigation services in Colombia, kindly write to us at info@colombiacorporateinvestigators.com.