Insurance Investigations
Home > Services > Insurance Investigations
About Us
Colombia Corporate Investigators, is a leading investigation and risk protection group that aims to provide high quality services all across the globe in support of its clients. more about us
Our Services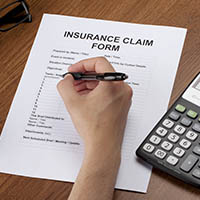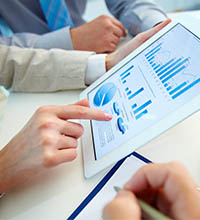 Insurance Investigation Services in Colombia
We are offering professional Insurance claim fraud investigations in Colombia. We have our men all around the Colombia who are working to wipe out insurance frauds from the society. We have been working since decades and have successfully solved numerous fraud insurance claim matters in Colombia.

Our online portal of Colombia Claim Investigators is a medium through which we provide complete range of Colombia Insurance fraud investigation services. We have a strong presence in the market and can completely assure you of best claim investigation service in Colombia.

In this modern era, it is shocking to see huge financial losses taken up by insurance companies annually which are going up due to uncontrolled fraudulent claim processes. Ill motivated claimants inspired by wrong notions are committing such kind of corrupt practices to obtain huge amount illegally from companies as the part of remittance of various claims.

Prime insurance investigation services offered by our insurance investigators in Colombia are mentioned below:
Fraud claim investigations and insurance fraud investigation in Colombia
Life insurance claim investigations in Colombia
Accidental benefits/death claim investigations in Colombia
Property loss claim investigations in Colombia
Travel insurance claim investigations in Colombia
Third-party claim investigations in Colombia
Medical claim investigations in Colombia
Personal claim investigations in Colombia
Theft claim investigations in Colombia
Subrogation and recovery investigations in Colombia
Contestable death investigations in Colombia
Fatal accident investigations in Colombia
Motor vehicle crash investigation in Colombia
Recovery of stolen vehicles in Colombia
Insurance litigation support in Colombia
Insurance claim fraud investigations in Colombia use the most efficient methods, to churn out best results in any possible case of insurance investigations in Colombia. We at Colombia claim investigators have partners & associates in more than 115 countries, which enable us to provide quality claim investigation services worldwide.

It seems that Colombian insurance organizations have understood this point and they are highly motivated to implement better system of observing all claims coming to them for remittance. For this purpose, most of them are taking assistance of insurance fraud investigators of Colombia to get over entire issues of fraudulence in claim processes. At this point, there is nothing better than a claim investigation which can provide the confirmation on all the evidence, facts, records and statements enclosed in a claim.

Our claim investigations in Colombia aim at delivering the comprehensive information on the use of any unlawful or illegal evidence, proof or statement for receiving compensation and remittance through illegal insurance claims. Our insurance claim investigators in Colombia are recognized as most reliable and influential source to uproot such practices carried out through faked and staged claims.

Our insurance claim investigators are currently working with many organizations linked up with life and health insurance, investigative agencies, loss adjusters, attorneys/lawyers and self-insured employers. So that claims coming in for remittances can be monitored through quality process of claim investigations in Colombia. Our Colombia insurance investigation services are served in various locations of Colombia including other major cities like Bogota, Cali, Medellin, Barranquilla, Cartagena, Cucuta, Bucaramanga, Pereira, Santa Marta, Ibague, Bello, Pasto, Manizales, Neiva, Soledad etc.

To know more about our insurance claim investigation in Colombia or how to use Colombia insurance investigator to protect claim frauds, kindly write to us at info@colombiacorporateinvestigators.com.